Cyber Monday
In the world of Virtual Assistants, the Cyber Monday is as big, if not bigger than Black Friday. It is great deals on virtual products and services. Here at Blue Marble Office, we were happy to offer great deals that have been much appreciated. For a few more days these deals are still active, check them out here. But not only that, we made a few bargains ourselves. We now have a few more add-ons/plugins to our site that we are excited about. We will therefor relaunch our website within a few months. This will be much more streamlined and to the point. I hope you can tell how excited we are.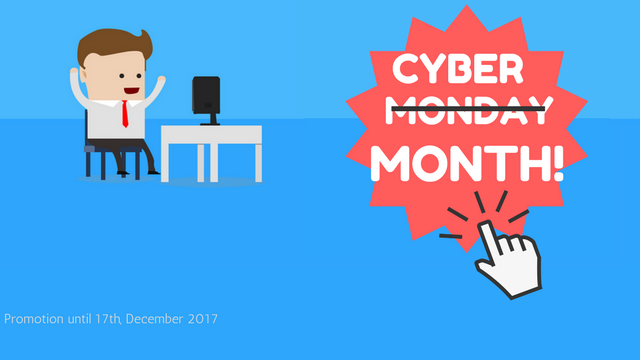 Social Media
Blue Marble Office is hitting some milestones on Instagram and Facebook soon reaching 1 000 followers. And not only that, our clients' Social media pages we're managing are doing even better.
Clients
We work hard every day to make our clients happy. And when we're not doing that, we work hard finding new exciting projects where we can help. This month has been busy, Two new websites have been built by us, check them out below:
Adventurous Spirits Tours
Nail Your Numbers
We handle more than 5 social media account that has grown by an average of 50% this month. We also find time to do some exciting design work as well, stayed tuned in the previous work section of our website to see these marvels.
In 2018 BMO will have existed for more than half a year and we can't wait to see how it will continue to grow and where we will travel next.