IFTTT
If this then that.
I'm guessing you have a phone, don't you? This powerful tool will help you to do what you always do, but easier, faster and almost without any effort. What's the result? A time saver! Basically, if something happens, the tool will do what you asked it to do. You can choose plenty of recipes, and you can learn HERE how it works.
The good thing is, this does not only help with your business-related tasks but also with some other everyday things you do without even noticing. An example? Turn your porch light automatically when your pizza delivery guy or uber is arriving. How cool is that?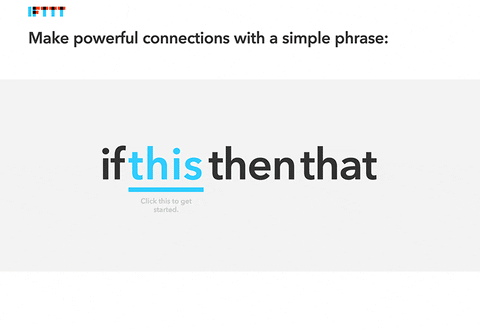 Dashlane
Having too many accounts can be Handy but counter-productive when you're trying to remember all your (embarrassing) passwords. With this fantastic software you'll need to remember only one, the software will take care of the rest. You'll have a list of all the accounts you have and their correspondent passwords. Also, when you're trying to connect to one of your accounts, Dashlane will help you to connect automatically without the need of writing that password. Easiness to the next level!
Designers Bonus:
Colorzilla
This is not for everybody but could be more useful than you think! Do you need to know a specific color code? This is the easiest way to do it. You don't need to be happy with a "similar" color if you can get the right one this easy!
Just get the Chrome extension and start using it! You'll get the color you select with the extension's pointer instantly.
What the font:
This Chrome extension with this funny name will help you identify those fonts you want to use so much for your Social Media designs. You'll be uploading a screenshot of the font you're trying to know the name of and What the font will find the closest matches in their huge database.
Affinity:
Are you a designer or an aspiring designer but does not want to chain yourself to the monthly fees of the Adobe suite? Affinity offer an alternative, they have Affinity photo for picture editing and Affinity designer for vector editing. Adobe equivalences may be more powerful in some areas but Affinity is many times more powerful in others. You can get Affinity photo and designer for a very reasonable price. The best part – it is a one time fee.