We'll miss all sort of small things that made Mexico so special to us, like all the merchants selling all kinds of food, gas, water or even fixing shoes home to home.
We had an amazing time and met amazing people along the road.
This time we wanted to go through a few amazing experiences we had in Mexico:
We experienced cenotes, beautiful ones!
We were not only super different from each other but also you get to see beautiful fish, swim in fresh water (pretty cold!) and Mary fought against her fear of water. We walked across caves and ruins and we saw beautiful birds.
We learned the slang
This wasn't easy but we got to understand the Mexican slang, or most of it. We learned some words like:
No manches!! – 'No way!' or 'You can't be serious'.
Chingon – The informal/cool way to say something is awesome, the best or super good.
Mande – Repeat that.
And more.
Mexican tricks
We also realized that being a tourist could cost you much more than being a local, like in every place. So we tried to live more like a local and get some of the good deals that not all of us can get, especially on taxis and street food. You wouldn't believe the big difference on prices!
We experienced Dia de los Muertos
This was one of the coolest things we experienced in Mexico without any doubt. It is celebrated with beautiful dresses and makeup to remember the beloved ones that don't live with us anymore. Could there be a better way to remember our departed than celebrating, eating awesome food and the best drinks?
We visit one of the 7 wonders
And we don't have to explain anything here, it was absolutely stunning. You can read more about this experience in this post
We had the one and only Mexican food
And we'll definitely miss this one! Great tacos and Nachos at least once a week because… why not? We were in Mexico! Mexicans have a bunch of tasty and cheap dishes or Antojitos to eat in literally every corner of town and everyone loves it!
We tried new water experiences
Jesper tried subwing a new way to enjoy and experience the Mexican sea. As an adventurer, he couldn't be more excited to try this new way of flying underwater. Have a look:
And last but not least,
We met fantastic people and we made great friends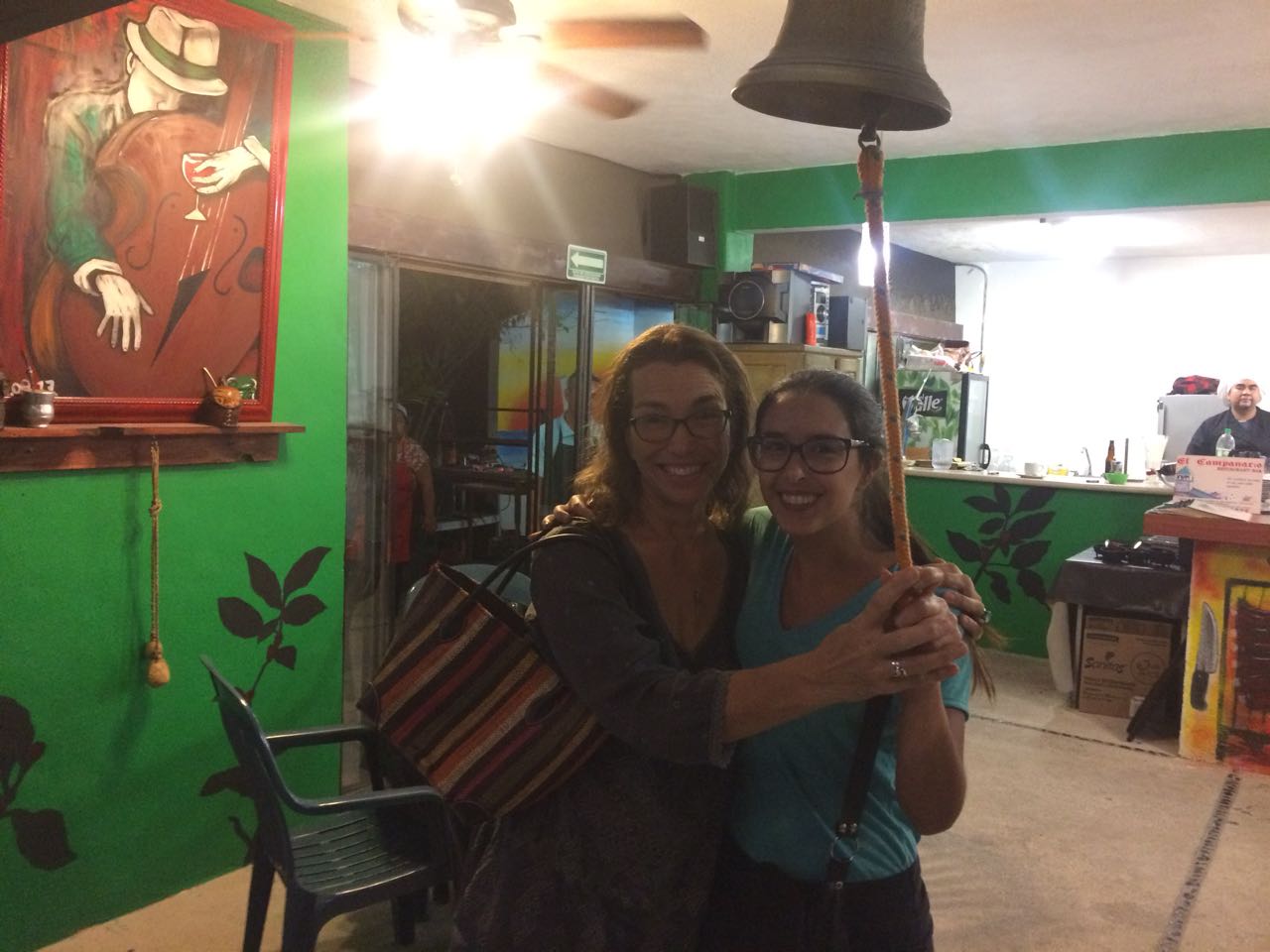 We'll also miss all our friends we made along this amazing trip. We got great clients that also became friends and some friends that became part of our family! We hope to see them very soon in other parts of the world for new adventures.
Now, we have a new adventure waiting for us in South America. We'll be staying in Uruguay and visiting some other friends in Argentina. We can't wait!