Call candies to things that not only aren't sweet but also are very spicy:
Why do they even call them sweets? The thing is that saying "can you give me candy?" is a very dangerous question!
Use lemon in any meal you can imagine: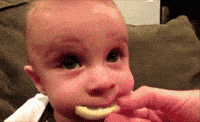 Mexicans are obsessed with lemons, they always have a bunch of them in their fridge; in case, you know… want to have a piece of bread with lemon.
Micheladas:
And this is where this post gets even crazier. A Michelada is a beer cocktail made with lager beer, lime, salt, tomato juice, clam juice, hot sauces or chilly slices, but you can add also Chamoy powder, serrano peppers or slices of orange and some other ingredients depending on where you are in Mexico.  So we can say that this is a drink, meal, and dessert at the same time, of course, this is not for everybody but it's worth a try!
And of course, if you want to be a real Mexican add some lemon on it.
4. A real passion for Lucha Libre or Free Fight.
I bet you heard about this before, this is an athletic form of entertainment based on a portrayal of a combat sport¹; the thing is Mexican really enjoy it and they make their bets with friends for 'Classic fights'.
Also, you can find in every touristic shop the colorful masks to take home.
We can't wait to keep living new experiences in this great country and learning more about Mexican culture!