We incorporated our live chat. Yes! Now you can talk to us live. Just by clicking our blue marble at the bottom left of your screen. You can see a talk bubble in your language according to your device's settings and you can receive our customer service in English, Spanish or Swedish.
How cool is that!?
Also, our Blog has a new and great look! With the help of another great plugin, we've been able to change the entire look and we love it! Not only with the general layout, but also for each category of posts. As you can see this post is news which has its own design.
Please don't forget to have a look, read our previous posts and share if you like them!
We have amazing news for you too! From yesterday and until November 1st, we are offering this great deal for those businesses that are still looking to shine online, check it out! You can click on the image to get all the information you need, including our Terms & Conditions.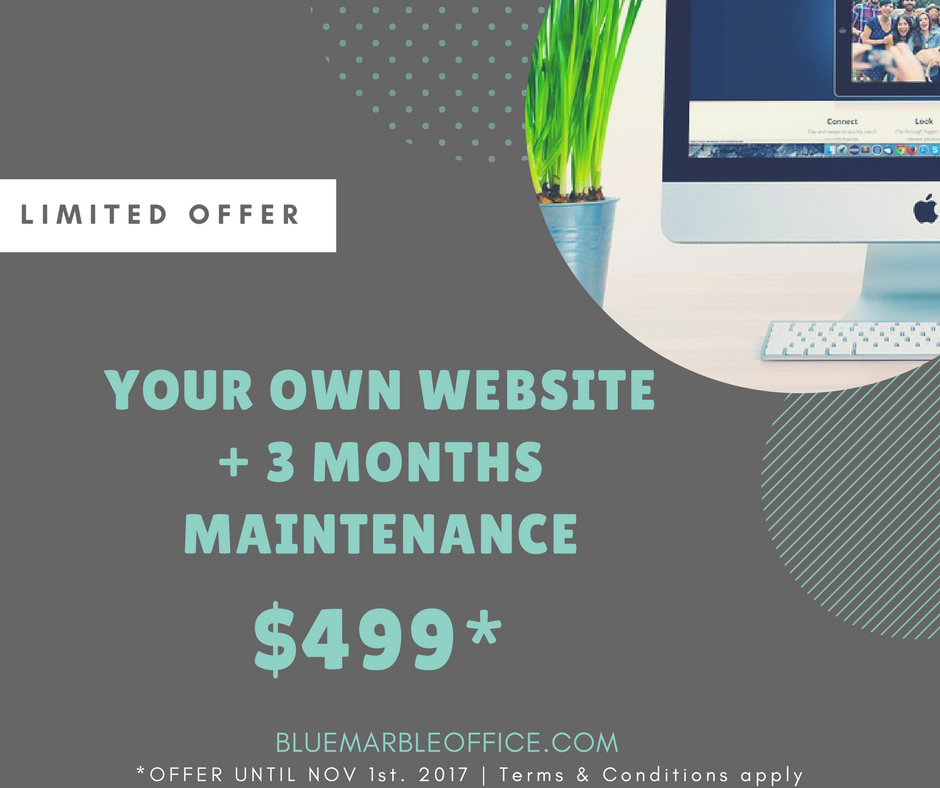 And last but not least, we're happy to welcome our new clients.
We're happy to help Mexican's businesses to grow, while we learn more about the business culture around us, we make new connections but most importantly new friends. Thank you all for trusting us your business. You can learn more about these businesses here: